We're giving away Apple AirPods Pro to one lucky property manager who submits a junk removal request between July. 1–31st.  HaulShare Inc. will randomly select one winner from all verified entries on July 31, 2021.
First, follow our LinkedIn page and other social media accounts
Second, you MUST fill out our entry form below
Third, submit a junk removal request (1 entry), submit a testimonial (3 entries), or schedule a lunch and learn demo (5 entries) between July. 1-31st. (Requests can be placed via the HaulShare web app or by sending collection details to our 24-hour customer support staff at info@haulshare.co)
Additional Information
Increase your chances of winning by submitting multiple requests
The Summer Sweepstakes promotion is valid until July 31, 2021
The Summer Sweepstakes promotion cannot be combined with other promotions.
The winner will be contacted directly by a HaulShare team member; please ensure your contact information is up to date when you fill out your entry form.
 If you need assistance, please contact customer support staff at info@haulshare.co
*HaulShare Inc. will randomly select one winner from all verified entries on July 31, 2021. The winner will be contacted via email and phone using the contact information provided in the entry form. If we cannot reach the winner within a week, a  new name will be randomly selected* 
HaulShare is a web marketplace that connects property managers with local junk haulers. Making it the easiest way to remove junk on-demand.
1 hour average wait time.
No estimates or price changes.
Fast and Easy User Experience
Completely online – No emails, phone calls, or text messages.
Request a pickup in less than 1 minute!
Simple and secure invoices online.
"53% of Property Managers say that scheduling is the biggest challenge they face when requesting a junk removal collection"
"I used to hate scheduling bulk pickups at my properties.  Now I submit my request in less than 30 seconds, and its out of my hair. My entire management company now uses HaulShare, and we love it. We are believers!"
All you need is an address. No emails, phone calls, or texts!
Enter the pickup location or community where the items are located.
Upload images or enter any details you have about the items.
Submit your request and we'll do the rest.
Completed Work
HaulShare offers a full array of
junk removal services.
Left behind junk in HOA's & Community Associations
In-home & curbside residential pickups 
Storage unit clean out
Local business (removal of outdated office furniture)
Condo & Apartment Complexes 
Community cleanups
University dorms & off-campus housing removals 
Dumpster Enclosure Cleanups
Military Base Exchanges
Senior Living Communities
Real estate agents preparing properties for listing
Furniture store referral pickups
"Effective time management is key for PMs. Without it, you become consumed by a never ending blizzard of stress, hampering your ability to meet the daily demands of your job"
Frequently Asked Questions
We do not need any notice. Submit a request whenever you desire. However, requests submitted after 2:00 PM EST are fulfilled on the following business day. 94.8% of our requests are fulfilled on the same day.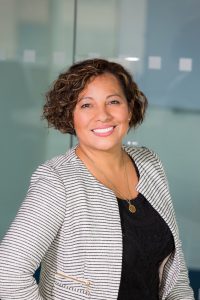 "Wow is the only way to describe my experience. Easy to schedule. Arrived on time. Very friendly hauler."
Jill Benavitez / Property Manager
Submit your information now and one of our account executives will reach out to you within 24-hours.